Sailing the Freestyle Experience
Set sail in the Montego Bay Marine Park, Jamaica's National Park comprising of 17 miles of lush coast line and abundance of marine life for you to explore. Enjoy the beautiful clear blue waters of the Caribbean Sea. The boat will make a stop at a beautiful snorkeling area, for your Snorkeling or Swimming pleasure. The snorkeling equipment is provided for your group on the boat. Our crew are certified Jamaican Lifeguards and Rescue Divers and also certified in snorkeling instruction and having a great time. Jamaican Music for your dancing pleasure or just to relax on our 1500 square foot of deck space.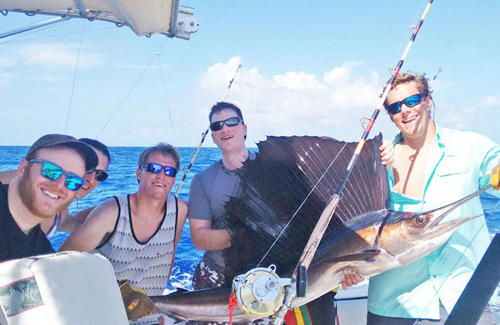 The "E- ZEE" sails Jamaica's beautiful North Coast in pursuit of Blue Marlin, White Marlin, Sail Fish, Mahi Mahi, Wahoo, Tuna and Barracuda. Based in Montego Bay, our tournament experienced Captain and Crew will guide you to all the HOT spots!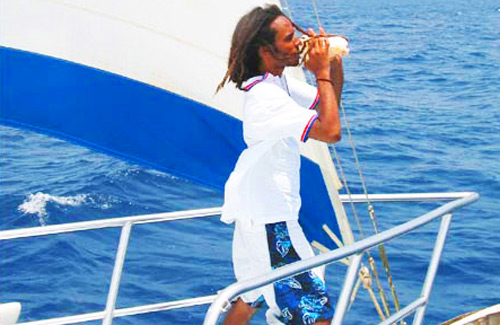 Wet & Wild Party Cruise or Sail Snorkel Beach Cruise
Join us for a 'Freestyle Sailing Experience'. Depart at the Cruise Ship Pier and Sail the beautiful clear blue waters of the Caribbean Sea to the Snorkeling location inside Jamaica's National Marine Park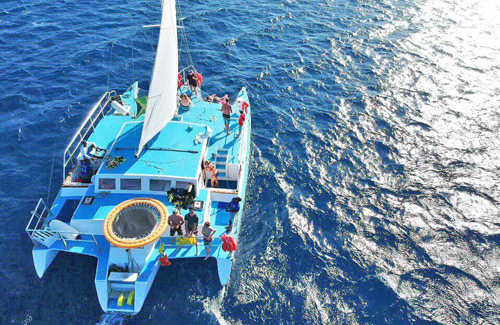 Wet & Wild Sail and Snorkel Trip or Relaxing Sunset Tour. Sail along the beautiful coastline of Jamaica.
Our recent sighting off dolphins off the coast of Montego Bay
Whale sighting off the coast of Montego Bay
We took a three hour cruise on the Freestyle on Friday, May 31. It was amazing. We had so much fun. There were 16 of us ranging from age 1 - 61 and everything in between. Everyone at fun. The crew was delightful. Helpful, fun, and accommodating. The snorkeling was fantastic made even better by the crew member who guided the group. And a surprise added bonus was a foot massage from Patrice, one of the mates. Amazing!! Highly recommend this wonderful trip if you are in Jamaica. Best,
Susan
Date: May 27 - 31, 2019